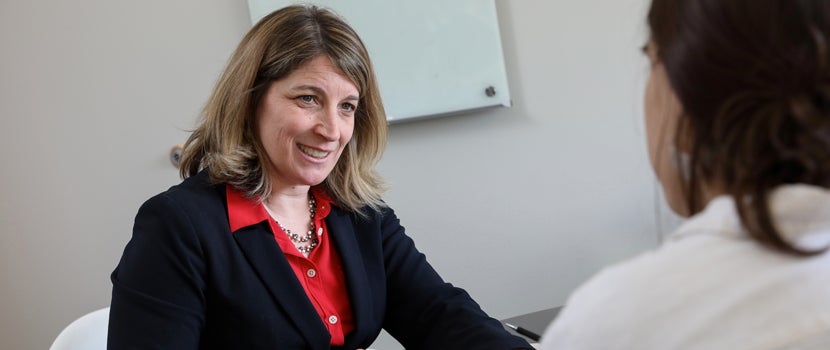 Your Career at Rensselaer
Rensselaer employees may be interested to know that 25% of open staff positions at Rensselaer are filled with internal candidates. For individuals who wish to take an active role in their career development, Rensselaer offers a wide range of career development options and opportunities, including both blended learning and self-directed programs for both new employees and seasoned professionals alike. Human Resources invites all employees to take some time and explore the possibilities available through Percipio, Rensselaer's Professional Learning Center.
A career ladder is a series of defined levels within a job family where the nature of work is similar, and the various levels represent requirements for increased skill, knowledge and responsibility as an employee moves through a career. Career Ladders are not intended to be comprehensive job descriptions.
Although career ladders are not intended to serve as comprehensive job descriptions, they do provide standard criteria and a consistent framework to guide staff and managers regarding the career levels within job families. In addition, career ladders assist in the correct assignment of staff to the appropriate job family and level based on the position requirements and responsibilities, and also serve as a basis for career counseling.
Rensselaer has established career ladders for the following job families:
Administrative and Operations
Athletics
Health Services
Information Technology
Instructional and Research Support
Librarian
Management
Professional
Public Safety
Scientific and Research
Service and Maintenance
The Division of Human Resources is pleased to provide Rensselaer employees with access to Percipio, an on-line Learning Management System which includes thousands of assets that employees can access anytime from any device.
Lifelong learning is a fundamental component of Human Resources' mission at Rensselaer, and new technologies and business practices require skill development and innovation. Whether an employee is interested in a short vignette for a specific job-related need, or a comprehensive course designed to advance their career, the Professional Learning Center contains solutions for Rensselaer faculty and staff. All employees are welcome to use their RCS login information to log in to their personalized Percipio account and explore the possibilities the system has to offer.
If you have any questions or comments regarding Percipio, please contact Will Fahey via e-mail or by dialing extension 2318.
Rensselaer offers a wide range of professional development opportunities, including both blended learning and self-directed programs.
Individual Development Plan (IDP)
An IDP is a tool which is cooperatively developed between a supervisor and an employee in order to forecast and schedule the employee's development needs, and thereby enhance the employee's competencies.
The IDPs are a useful tool for employee development because they provide logical and structured framework for assessing the needs of both the individual and the organization, and serve as a merger of individual goals and organizational needs.
IDPs also offer methods for organizing developmental experiences, instead of haphazardly committing both time and money on what may or may not be useful experiences for the employee.
Lastly, IDPs help the employee and supervisor identify developmental needs that address essential competencies, legal requirements, career development, and professional growth, and allow both to focus limited resources in the area of greatest need.
Print the Individual Development Planning Guide [PDF]
Learn How to Get the Most Out of Training [PDF]