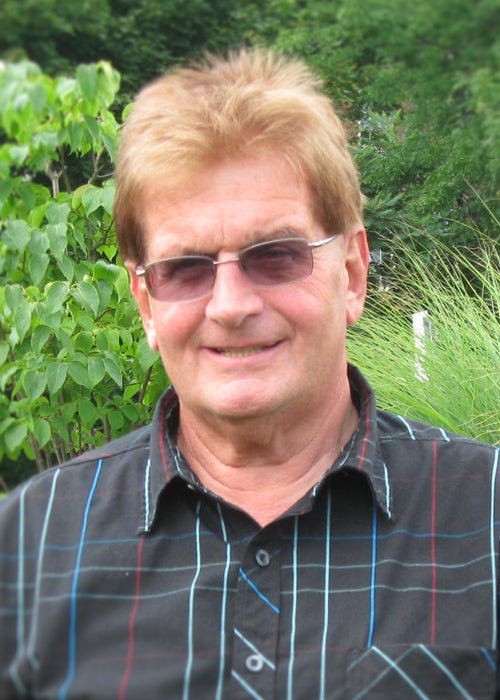 Jack Holstein grew up on the Rensselaer campus in the 1950s and, 60s, the son of the chair of the college's economics department who took advantage of housing offered to veterans following WWII. Jack and his family lived in GI housing that was located where Rensselaer's East Village Apartments now sit. So, it's no wonder that this recent retiree has a real fondness for Rensselaer. A graduate of the State University of New York at Binghamton, Jack even spent summers during his college years doing landscaping and mowing campus grounds.
With a degree in management and economics, Jack worked as an office manager for a contracting company following graduation. When that business folded, he returned to Rensselaer in 1975 when a position as Assistant to the Director of the Field House opened. After five years in that role, he became Assistant Manager of Environmental Services, a position he held from 1980 until 1995. He went on to become Supervisor of the Athletic Fields from 1996 to 2004 and then Manager of Site Services in the Administrative Division, a position he held until his retirement on Aug. 1 of this year. In his role leading Site Services, Jack led a department of 25 and oversaw landscaping, field maintenance, the athletic fields, the maintenance and operation of about 100 vehicles, and the college's moving division, which is responsible for relocating offices and equipment around the campus.
When asked why he stayed at Rensselaer for so long, Jack responded, "I really enjoyed the academic atmosphere, and you can't beat the benefits!" Speaking about the benefits, Jack cited, in particular, the health care coverage available to employees. "My Dad was extremely sick for about three years and the medical coverage and choices he had were really awesome," he said.
He credits Division of Human Resources Vice President Curtis Powell for improving the professionalism of the HR Department. "Things really started to take off in 2000 when Curtis arrived," he said. "He implemented universal job descriptions for every position and an equitable system of evaluations."
As he begins his retirement, a time when he says he feels "kind of good, but also kind of weird," Jack recalled some highlights of his time at Rensselaer. Among his favorite memories are Rensselaer's 1996 and 2003 participation in the World Series of baseball and its 2003 participation in the Division 3 final four for football. "They were great accomplishments for an engineering school!" he said.
He said he was really proud of making sure the school was safe during snowstorms, especially during President Shirley Jackson's first commencement when it snowed that spring day. "I have many memories of working hard but having great results."
Now that he's retired after serving the college for 44 years, with the campus he called home for most of his life just blocks away from his home in Troy, Jack intends to do some volunteer work for Christ Son of Justice Parish, "to keep me out of trouble."